1967 Pontiac GTO Convertible for sale in Sarasota FL
1967 PONTIAC GTO CONVERTIBLE
1967 Pontiac GTO Convertible 2-Door Convertible
Warranty:
As Is - No Warranty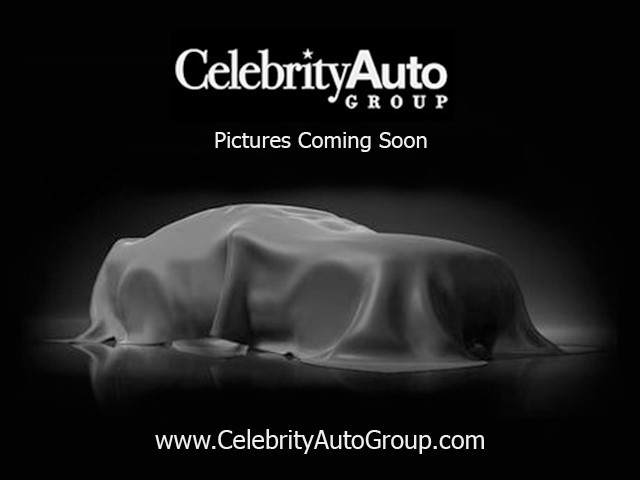 Vehicle Description
OFFERED FOR SALE IS ONE OF THE MOST SOUGHT AFTER ICONS OF THE AMERICAN MUSCLE CAR ERA. THIS INCREDIBLE 1967 PONTIAC GTO, IN BREATHTAKING TRIPLE BLACK, IS ONE OF THE FINEST AVAILABLE IN THE WORLD. BEFORE HAVING UNDERGONE A CONCOURSE RESTORATION COSTING WELL IN EXCESS OF $125,000, THIS CAR BEGAN AS A ROCK SOLID CAR WITH VIRTUALLY NO RUST. THIS PONTIAC HISTORICAL SOCIETY DOCUMENTED CAR WAS THE RECIPIENT OF PAINSTAKING DOCUMENTATION AND HAS BEEN CERTIFIED FOR ORIGINALITY AND FACTORY CORRECT MARKINGS AND WIRING, DOWN TO THE MOST MICROSCOPIC DETAIL, BY ONE THE PREEMINENT PONTIAC SPECIALISTS IN AMERICA. A COMPLETE PHOTO DOCUMENTATION OF THE EXTENSIVE FRAME-OFF RESTORATION ACCOMPANIES THE CAR. EVERY DETAIL OF THE CAR WAS REBUILT, REMANUFACTURED AND FITTED WITH OEM PARTS,RESULTING IN A LIGHTNING FAST CAR THAT SHIFTS EFFORTLESSLY AND DRIVES SO SMOOTH AND TIGHT THAT YOU WOULD SWEAR IT HAD JUST COME OFF THE SHOWROOM IN 1967. IN ADDITION TO THE DAZZLING COLOR COMBINATION, AND HEART-STOPPING 400 CUBIC INCH ENGINE WITH 335 HP WITH A 293 REAR END, THIS GTO IS DISTINGUISHED BY HAVING BEEN EQUIPPED FROM THE FACTORY WITH ALMOST EVERY OPTION AVAILABLE AT THAT TIME EXCEPT FOR POWER WINDOWS THAT WERE ADDED DURING RESTORATION. ORIGINAL FACTORY OPTIONS INCLUDE: AUTOMATIC TRANSMISSION WITH "HIS AND HERS" SHIFTERS, POWER STEERING, POWER BRAKES, TILT WHEEL, AIR CONDITIONING, HOOD TACHOMETER, POWER CONVERTIBLE TOP, AM/FM WITH THE ULTRA-RARE REVERB OPTION, POWER WINDOWS, POWER DRIVERS' SEAT, POWER TRUNK RELEASE (GLOVE BOX), HURST WHEELS WITH REDLINE TIRES, DELUXE BLACK BUCKET SEAT INTERIOR WITH OPTIONAL WOOD GRAIN ACCENTS. ALL DOCUMENTATION PROVIDED UPON REQUEST.
Dealership Information
Celebrity Auto Group
Main Phone:
(941) 371-6500
Email:
Business Hours
Weekdays:

9:00 AM to 7:00 PM

Sat:
By Appointment
Sun:
Closed
Location
6464 Parkland Drive
Sarasota, FL 34243

Vehicle Inspection
We recommend Carchex for vehicle inspection. Order a 55-point pre-purchase inspection almost anywhere in the USA. Be smart - inspect before you buy! Click the Carchex icon to order an inspection.
---
Celebrity Auto Group and its representatives have made every effort to accurately and fairly describe the vehicle to you and disclose any known information regarding the vehicle. We will never describe a car as "perfect" and the buyer should have expectations of "typical" dings and or chips and scratches that are consistent with the year and mileage on the vehicle. Buyers are provided with all additional items that were provided to us with the vehicle. Buyers are to expect that NOT all used vehicles will be provided with full sets of keys, books, CD magazines, Navigation Discs, floor mats or the like, NOR will all cars be accompanied by detailed service records etc. Celebrity Auto Group will not be held responsible to provide any additional items other than represented as with the car unless detailed in writing by an authorized representative. Celebrity Auto Group welcomes an independent inspection of the vehicle prior to purchase. All costs and arrangements for such inspections are the responsibility of the buyer. All inspections are to be performed on the premises at Celebrity Auto Group showroom or at a local shop in Sarasota, FL. Please call if you need recommendations of inspection services available in Sarasota. Celebrity Auto Group will review any issues or concerns that develop as a result of an inspection and will make repairs, adjustments or concessions at their sole discretion.
Shipping Information
---
Celebrity Auto Group will be happy to assist the buyer with transportation arrangements within the Continental US when necessary to take advantage of our volume discounts. The buyer is responsible for all shipping charges and are generally paid COD when the car arrives directly to the transporter. Celebrity Auto Group assumes no responsibility for damages incurred after the vehicle leaves our premises. Celebrity Auto Group cannot be held responsible for any delays in shipping as it is beyond our control. We will do our best in estimating shipping dates and times to make the delivery as timely and smooth as possible. Celebrity Auto Group will NOT handle any arrangements for export outside the US. It is the purchaser's sole responsibility to handle all related details and transport of any vehicle to be exported. Celebrity Auto Group in no way represents or implies as to any vehicles legal ability to be exported outside of the US. Should you decide to come to Sarasota for delivery, we would be happy to help with your transportation arrangements and also arrange to pick you up at Sarasota International Airport.
Terms of Sale
PAYMENT METHODS:
Cash and direct wire transfers are the only acceptable form of payment unless otherwise specified by an authorized representative. Please contact us for details of finance and lease programs available and to apply. Please have all funds available for payment in full within a 7 day period and/or have financing arranged . If another form of payment is accepted by an authorized representative, the vehicle will only be released for delivery and/or shipping upon proof of valid and cleared funds in the Celebrity Auto Group account.
DEPOSITS:
All vehicles remain available for sale until full payment or an agreed upon deposit is received by Celebrity Auto Group. When a deposit is received, the vehicle is taken off the market and other buyers may be lost. All deposits are only refundable at the seller's discretion. Please do not place a deposit on any vehicle unless you intend to purchase the car. Deposits are generally only accepted if the seller deems it appropriate for the buyer to have additional time to arrange for funds availability, financing, inspection etc. We do not accept deposits to hold a car so the buyer can "think about it".
REMAINING BALANCES DUE:
The buyer agrees to pay the remaining balance due including all applicable taxes and fees within 7 days of the purchase date. This includes the completion of any finance or lease contracts necessary for Celebrity Auto Group to be funded in full for the vehicle purchase unless agreed upon by an authorized representative. All financial transactions are to be complete and Celebrity Auto Group fully funded before delivery and/or transportation of the vehicle.
ADDITIONAL TAXES AND FEES:
We do charge a $499.00 documentation fee on each retail sale which includes a temporary tag when applicable, motor vehicle documents, transfers and miscellaneous expenses including clerical fees, notary fees, UPS and US mail charges. This fee will not be discounted or waived under any circumstance. Buyers are responsible for all state, county and local taxes as well as any registration and title fees applicable in and required by the state in which the buyer will register and title the vehicle. The buyer is responsible for any expenses , taxes and fees should they export the car outside of the US.